Upcoming Events
Pipeline Updates: PennEast, Mariner East 2, and DTE Birdsboro
Monday March 20 at 6:45 PM
Center for Business and Industry
18th and Callowhill Sts, Phila
Room C2-28
CCP Coalition for a Sustainable Future and The Sierra Club of Southeastern PA present:

Having trouble keeping up with the pipelines threatening SE PA neighborhoods and waterways? Join us on March 20th to hear from two speakers who are closely tracking these projects and helping to lead opposition efforts. They will discuss the PennEast pipeline, Mariner East 2, and DTE Birdsboro. Important actions have recently been taken by the PA Department of Environmental Protection (DEP) and the Federal Energy Regulatory Commission (FERC) enabling these projects to proceed forward.
Recently retired from a career in academic medicine and private practice, Bernard Greenberg, M.D., became involved through the Sierra Club in efforts to oppose the Mariner East 2 pipeline because of its potential impacts to the environment and the health of his Chester County neighbors.
Karen Feridun is the Founder of Berks Gas Truth, a grassroots community organization working to ban fracking and new natural gas infrastructure including pipelines, processing plants, natural gas power plants, and the placement of gas infrastructure next to schools.
---
---
---
Past Events
Click on these links for summaries of past events, or scroll down:
---
Global Warming vs Wildlife
January, 2017
Retired wildlife biologist Ed Perry talked to about 28 people at a Sierra Club / Community College of Philadelphia lecture on the evening of January 23. His subject was the Impact of Global Warming on Wildlife. He drove from and to State College through a Noreaster.
Every tree species has moved north at least one hardiness zone, in search of cooler weather. The lower the minimum annual temperature, the higher the hardiness zone.
Tree swallows are migrating north and laying eggs before there are enough insects and worms to feed their young. Male sea turtles are disappearing, because warm sand favors the birth of females. When sand temperature reaches 87 degrees no males may be born.
Cold weather once killed insects, but now so many ticks survive on tree branches and on moose passing beneath them that the latter rub the hair off their backs trying to get rid of them, then die of hypothermia. The mountain pine beetle has killed millions of forested acres in CO, MT, BC and the Yukon.. The wooly adelgid, native to VA, attacks hemlock trees, a species vital to many animals. The State of PA is trying to exterminate cold-resistant insects in Cook Forest State Park its biggest old growth forest, much of it hemlock.
Tree loss is harmful to fish. Trout and salmon need cold water and will not survive where there are no streambank trees to shade the creek. Torrential rains swell streams, eroding streambanks and the trees that normally stabilize them.
While Obama's Clean Power Plan curbs major carbon emitters, it isn't enough. We need a carbon tax to lower carbon emissions 80% by 2050 and keep temperature rise below 3.5 degrees F. Without such drastic reduction the oceans will become acidic, eating away limestone coral, collapsing fisheries.
The cost of a watt of solar power thirty years ago was $76. It's now $0.30, yet we still derive a third of our energy from coal, less than 1% from solar. Renewables employ more people than coal., emit no air pollutants, reduce childhood asthma,and send no one to war to protect our oil supply.
US Congressmembers Ryan Costello, Pat Meehan, Brian Fitzpatrick, and perhaps Charles Dent, all southeastern PA Republicans, are sympathetic to global warming issues. Democratic Senator Bob Casey strongly supports renewable energy.
At home people can protect the climate by turning down their water heater, using a clothesline instead of a clothes dryer, or driving an electric car. TESLA and Chevy Volt will soon market electric cars selling for about $35,000. We mustn't leave global warming for our kids to fix, else they will ask of us "Who were these people? Why didn't they take action?"
---
Greenworks Vision
November, 2016
Christine Knapp, Director of Philadelphia's Office of Sustainability since January 2016, talked about Greenworks: A Vision for a Sustainable Philadelphia, the new sustainability framework recently launched under Mayor Jim Kenney. The new plan builds on the success of the last eight years, during which the City tripled the residential recycling rate from 5% to 18%; built 100 miles of bike lanes and trails; started the Indego bike share program; improved stormwater management on over 800 acres of City land by adding green infrastructure; added 300 new farmers markets, gardens and farms; reduced City greenhouse gas emissions 9% and citywide emissions 2-3%; planted 128,000 trees; and made 18,000 homes and the four largest City buildings more energy efficient.
The new Greenworks has eight key vision areas:
Accessible to healthy, affordable and sustainable food and drinking water
Healthy outdoor and indoor air
Clean, efficient, affordable energy
Climate-prepared and carbon-neutral communities
Quality natural resources
Accessible, affordable and safe transportation
Zero waste and litter free communities
Engaged students, stewards and workers
The new plan was written with significant input received through five community meetings, five stakeholder meetings with issue experts, an online survey in English and Spanish that received over 300 responses, an Earth Day Twitter Chat, and an Open House that 170 people signed up for. Feedback included that the plan should be simpler, and more engaging of a wider audience.
Each vision within the report covers four pages, describing co-benefits for social equity, health, environment, and the economy; how progress is measured; what the City is committed to doing to attain the vision; and what individuals, communities and institutions can do.
For example, in Vision 1, benefits to increasing access to local food include that adequate food reduces disease, sustainable farming reduces global warming; and food purchases help the local economy. The Office of Sustainability manages the City's Food Policy Advisory Council and has an EPA grant to assess the suitability of vacant lots for agriculture and stormwater management. Individuals and institutions can help achieve the vision by buying fairly-produced, locally-grown food, while communities can host a farmers market. Interested parties can learn more about what they can do to contribute by reading the Greenworks on the Ground resource guides for individuals, communities, and institutions.
A new Greenworks Dashboard was also launched to help provide metrics to track progress. More data will be added to the dashboard over time.
Lastly, this spring the Office of Sustainability will launch the Greenworks Equity Index, which will use data to identify neighborhoods where Philadelphians aren't benefitting from sustainability. City agencies, non-profit organizations, and community members will design specific projects in those areas to improve outcomes. For example, an Equity Index project may lead to more trees being planted in the hottest communities, or bike share stations being located in areas with transportation access barriers.
Knapp also noted that being a part of the Managing Director's office is helpful. All the City's operating departments are part of the Managing Director's office, so the Office of Sustainability is able to more easily work with departments and offer assistance.
Other areas of note:
The City would like to see building codes updated to increase the energy efficiency of new commercial buildings, but the state's advisory board has declined updating codes since 2009. Philadelphia is looking into ways to adopt the newer codes separately from the state
The City currently purchases 20% of its energy from renewable sources
Though no longer profitable, recycling is still cheaper than sending waste to the landfill
Residents said they wanted a focus on quality over quantity when it came to parks and other natural resources. The "Rebuild" initiative, which aims to invest $500 million on parks, recreation centers and libraries, is an example of the focus on quality assets. Similarly, trees planted in hotter areas of the city would have a larger impact, and therefore be more valuable.
---
Southern Utah Wilderness Alliance
June, 2016
The Eastern Grassroots Organizer for the Southern Utah Wilderness Alliance (SUWA) spoke to the Sierra Club in Philadelphia, Media, West Chester and Northampton. Travis Hammill traveled from the District of Columbia to ask our support for saving wilderness lands in southeastern Utah. Although Utah already has Bryce Canyon, Zion, Canyonlands, Arches and Capitol Reef National Parks, there are still millions of acres of land throughout the state worthy of protection from mining, oil drilling, fracking, and other industries. SUWA has proposed that 9.2 million acres of the 23 million acres being managed by the BLM would be protected as Wilderness.
For an area to be considered worthy of wilderness designation, a parcel must be at least 5,000 acres in size and have no roads or manmade structures, opportunity for unconfined (off-trail) recreation, and educational, scientific, or cultural value. Wilderness is the highest level of land protection, keeping important places pristine and "untrammeled", as stated in The Wilderness Act of 1964.
Since 1989 SUWA's plans for Utah have been elucidated in America's Red Rock Wilderness Act, which would designate the 9.2 acres of BLM managed land as new wilderness. This Congress, the sponsors of the bill are Rep. Alan Lowenthal (D-CA-47) in the House with about 110 cosponsors and Sen. Richard Durbin (D-IL) in the Senate with 20 cosponsors. The bill is a "Grand Vision" of wilderness lands and, in the current political climate, will have difficulties passing, but because these lands are the subject of legislation and debate, they are less likely to be opened for development.
Chief threats to Utah wilderness are
"Ghost Roads" – The Utah state legislature is trying to use a 150+ year old statute called RS 2477 (which was repealed in 1976) to claim rights to 36,000 linear miles of unused Jeep Trails, cattle trails, and stream beds as "state highways", and if so claimed, would end wilderness protection throughout the state.
Off-Road Vehicles - Fragile soils and shallow-rooted plants typical of the American west may take decades to recover from ORV damage. Plus, many areas throughout the state of Utah have a plethora of Native American artifacts and dwellings that are easily damaged by heavy 4x4 vehicles and dirt bikes, and these treasures do not recover from such damage.
Extractive industries - Mining and drilling chemical solutions are stored in casually-lined open pits and can leak or overflow in a rain fall. Drilling equipment can sometimes be abandoned.without cleanup. Vast areas may be defiled with dozens of un-reclaimed drill-sites.
Republican Rep. Rob Bishop of Utah chairs the House Natural Resources Committee and generally opposes additional protection for federal lands in Utah. His own bill would designate 3 M acres of new red rock wilderness but deprive 2 M other red rock acres of protection they now enjoy as wilderness study areas. SUWA, along with the Sierra Club, Natural Resources Defense Council, Utah Dine Bikeyah, and the Bears Ears Inter-Tribal Coalition rejects Bishop's bill for the giveaways of public land, the poor environmental standards stated in the draft, and a provision that prevents the President from establishing any new nation monuments in Utah under the Antiquities Act.
A coalition of Native American nations in the region--Navaho, Hopi, Zuni, Pueblo, Ute--is asking President Obama under the Antiquities Act to create a national monument at Bears Ears near the Arizona line. Protection as a national monument is an important first step toward further protections, as many national parks start as monuments. The advantage of a monument is that it doesn't require passage through Congress, but areas can be protected quickly by the President.
Travis asked us to urge our Congressional representatives to cosponsor America's Red Rock Wilderness Bill. Those unable to attend an event can visit SUWA.org to sign the petition to protect Utah's wild spaces for generations and view SUWA's short film. SUWA is also active on Facebook (facebook.com/suwa) and Instagram (@ProtectWildUtah). For those interested in joining the wilderness movement, please contact Travis at travis@suwa.org or call him at 202-266-0472.
---
Justice in the Transition to our Renewable Energy Future
April, 2016
Anthony Giancatarino -- Director of Policy and Strategy and leads the Energy Democracy and Food Equity Programs at the Center for Social Inclusion, and chair of the policy committee at Green Justice Philly spoke about supporting communities of color to become owners and decision-makers in the renewable energy economy. Anthony's presentation can be found HERE
Terry Williams, President of Eastwick Friends and Neighbors Coalition, spoke about the many environmental impacts experienced by the Eastwick community and how residents organized to make their voices heard in development planning and decision making. Terry's presentation can be found HERE.
Sue Edwards, Diversity chair for the PA Sierra Club, said the National Sierra Club has adopted a Diversity, Equity and Inclusion MultiYear Plan welcoming people of any race, class, ethnicity, sexual orientation, gender identity, mental and physical disability, religion and age. At present the Club is overwhelmingly white and middle class. We need to be a welcoming place for a broad variety of people, and in our partnerships with diverse organizations we can only "work at the speed of trust."
Anthony Giancatarino of the Center for Social Inclusion, based in NYC, played a game with the audience to expose its orientation toward America and Western Europe. People of color matter less to us, an orientation CSI works to change. The speaker pointed out renewable energy, which we all praise, can be misused. Slave ships were driven by wind. The source of slaveowners' wealth, cotton, grew using solar energy, and slaves were forced to chop it using manual labor, another form of renewable energy. This time CSI hopes to unite renewables and justice.
In America people of color suffer pervasive discrimination. 60% of them feel housing, food or energy insecurity. They pay too much for rent, have no neighborhood store in which to buy wholesome food, or depend on LIHEAP to heat their homes in winter. They don't own their homes and lack capital to invest in wind, solar or geothermal energy. 95% of solar homes are owned by whites. But black South Carolina farmers held onto their land by polling resources and installing jointly-owned windmills, an example of the creative, entrepreneurial attitude that's needed. In NW Philadelphia the Shalom Center and Weaver's Way will share a solar facility.
A just transition to a renewable energy economy would eliminate the present correlation between insecurity and race. It offers well-paying jobs in the new green economy to all races and job opportunities equally to all unemployed workers, protects pensions, keeps renewable energy affordable, and operates with transparency and accountability.
Good government programs promoting a just transition were the President's Economic Stimulus program and his present Solar for All program created by executive order,,EPA's Clean Power Plan, the agriculture program Grounded in Philly, and The Philadelphia Center for Affordable Community Housing,
Terry Williams, President of the Eastwick Friends and Neighbors Coalition, read aloud the Passport to Human Rights, which obligates us to defend others' rights as well as our own. The EFNC, over four years, persuaded the City to buy back for $5 M development rights on 135 acres of open space in Eastwick from korman Developers, which wanted to build 1,000 dwelling units and 1,000+ parking stalls.
"I thought it was over" said Williams, but thenthe City the gave the Airport a four-year option to develop the land.
Eastwick has many environmental problems: The community is built on dredgings from the Schuylkill River. It's near two Superfund sites, the Airport, an oil refinery, oil storage tanks, and two polluted Creeks, Cobbs and Darby. Construction waste has been dumped at night on its streets. There is a cancer enclave.
EFNC defeated Korman because the former had many leaders. It went door to door. Community meetings were announced by fliers left on doorsteps. Up to 250 people attended these meetings. EFNC joined with Friends of the Heinz Wildlife Refuge, just to the west, to enlist a hydrologist, lawyer Amy Laura Kahn of the Public Interest Law Center of Philadelphia, and news media. A community newspaper covered the story. The Eastwick Residents' and Stakeholders' Assessment Survey reported to all concerned what people wanted. Political leaders took notice when EFNC told them it wouldn't vote for them if they ignored community concerns. Mayor Kenney has promised the Airport won't be allowed to bully EFNC.
Williams made two other points. Public schools are not teaching green technology, although it offers students lifetime employment. Four of of the schools Williams' grandchildren attend don't have science teachers. Also everyone must be concerned about global warming.
In the Q and A Williams said city planners need to pay more attention to the human cost of urban renewal.
---
Report From Paris COP21 Climate Conference
March 14, 2016
Dick Whiteford, an independent and experienced conservationist, spoke at the March 14, 2016 Sierra Club lecture at the Community College of Philadelphia. His topic was the Paris Conference on global warming last December, which he attended.
195 nations sent delegations. All signed an Agreement promising to cut carbon emissions enough to keep the rise in earth's temperature to no more than 1.5 degrees centigrade. 187 nations pledged cuts. The US pledged to reduce emissions 26-28% below the present level. Developed nations pledged $100 B by 2020 to help wean developing nations off fossil fuels. President Obama pledged as much money as he could, $800 M, without Congressional approval. Some of this money will go to nations losing land to sea level rise. Currently $19 B is available.
Nothing in the agreement is binding. The only enforcement tool is a Stock Take conference every five years at which nations are publicly praised for meeting their goals or shamed for not meeting them. GHG emissions from aviation and shipping were not counted, even though the former are predicted to increase by half.
China signed the agreement because the US persuaded it to do so several months before the conference.
A dramatic moment came near the end of the conference when politicians agreed on carbon cuts leading to a two-degree rise in temperature, but scientists, led by Kevin Anderson of the UK, countered that such a rise would be "very dangerous." Both sides sought a compromise between the present 1.2 degrees of warming and 2 degrees, settling on 1.5 .
Almost the only American journalists to cover the Paris conference were the New York Times and NPR. Commercial networks didn't. Most of 3,700 reporters were not American.
Republican leaders of the US Senate set up a kiosk at the conference warning that whatever the President promises can be overruled by the Senate. Senator James Inhofe, Republican from OK, now admits climate change is real, having first called it a hoax, but he says 'it will cost too much to fix." Whiteford asked what will be the cost not to fix it. To their credit eleven House Republicans signed a resolution saying climate change is real and largely caused by humans. Ryan Costello (district 6), Pat Meehan (7),and Mike Fitzpatrick (8) of southeastern PA signed.
117 mayors of US cities, 154 corporations, and 311 colleges have pledged to cut GHG emissions. 500 institutions have divested themselves of fossil fuel stocks. In Paris Bill Gates announced Mission Innovation, a program funded by billionaires and managed by the University of CA, to offer seed money for creative green technology. James Hansen's Our Children's Future files lawsuits against government on behalf of children for not protecting their future.
Every 24 hours humans release 110 M tons of C02 to the atmosphere. The Boundary Dam power plant in Canada, designed to sequester a million tons of C02 underground, sequesters only 400,000.
Since 1850 the world has burned 2,000 gigatons of fossil fuels. If we burn just 473 more, we'll heat up the earth 1.5 degrees. We've already approved burning 2,900 gigatons, six times thisamount. We should stop mining fossil fuels now.
Dick's full presentation can be downloaded HERE and text report HERE.
---
Public Meeting on Zero Emission Buses
November 16, 2015 Temple University's Student and Faculty Center
A public meeting on how electric buses can be a part of SEPTA's efforts to create a more sustainable transit system in Philly.
The Sierra Club Zero Emission Buses Campaign has been working hard over the last two months to demonstrate public support for SEPTA to announce their decision to go electric with their bus fleet.
Transportation will play a huge role in the Philly's overall efforts to be more sustainable. Our goal was to show SEPTA and other City leaders that Philadelphia wants Zero Emission Buses. This public meeting was an opportunity to learn more and ask questions about why zero emission buses matter from key representatives of the City, SEPTA, the Sierra Club, and public health advocates.
---
Michael Mann -

The Hockey Stick and the Climate Wars
Mon Nov 9, 7:00 pm Community College of Philadelphia, 17th & Spring Garden, Bonnell Auditorium
Michael Mann, professor of Meteorology at Penn State, spoke at a Sierra Club lecture at Bonnell Auditorium of the Community College of Philadelphia on Monday November 9. His talk was cosponsored by CCP Coalition for a Sustainable Future. Mann is a leader of the Intergovernmental Panel on Climate Change (IPCC), which with Al Gore won the Nobel Peace Prize in 2007. His work was recognized by the Panel for its merit. The Hockey Stick, Mann's famous graph of earth surface temperatures over the last 1,000 years, was part of the 2001 Third Assessment Report of the IPCC.
It was the French physicist Jean Fourier (1768-1830) who discovered certain gases warm the Earth. One of them, carbon dioxide, is now more abundant in the air--400 parts per million--than it has been for millions of years, raising average surface temperatures nearly 1 degree Celsius or 1.5 degrees Fahrenheit. Raising it two degrees Celsius is to be avoided.
In the view of the conservative IPCC global warmng is unequivocal. Its cause is not nature but man. Left to natural influences like volcanos and solar output, earth temperatures would fall. Instead they're rising, so the difference must be human activity.
Signs of warming are disturbingly easy to find. Lakes are drying up through evaporation. Moose are dying from insects normally killed off in winter. Lobsters are migrating north. Floods in London, Miami, and South Carolina are extreme because a warmer atmosphere holds more water. A jet stream that may have been displaced by global warming is giving CA its worst drought in 1,200 years at a time when the state is experiencing record warming. Vancouver is also in drought. Storms are bigger and stronger. Global warming has already turned a 3,000 year storm into a hundred year storm and, if we don't mend our ways, will turn it into a three-four year storm. PA could wilt under 30-60 days of record summer heat.
Most people have heard of the politicization of science, where scientific research is adjusted for political gain. Mann coined the term the scientization of politics, where science is just another way to wage politics. He listed six Republican deniers:
Frank Luntz, a Republican consultant, recommended in 2002 fossil fuel companies fight global warming with doubt and confusion. You don't need to win the argument.
Senator James Inhofe of OK, Chair of the Senate Environmental Committee, called global warming the greatest hoax ever perpetrated on the American people. He published a list of 17 climate scientists he'd prosecute. When Mann admitted he was on the list the audience applauded.
Repr Joe Barton of TX, Chair of the House Energy and Commerce Committee, in 2005 subpoenaed all of Mann's personal emails. Barton gets more fossil fuel money than any other House member.
Ken Cuccinelli, Attorney General of VA when Mann taught at UVA, also subpoenaed his emails. Mann campaigned for Democrat Terry Mcauliffe in 2013 when he and Cuccinelli ran for governor. Mcauliffe won.
Repr Lamar Smith of TX, Chair of the House Science Committee, denied global warming and evolution. He tried to defund climate research.
Sarah Palin, 2008 Republican Nominee for Vice President, accused climate researchers of suppressing data that shows temperature decline.
Mann countered the above list with three Republican and one Democratic hero:
Repr Sherwood Boehlert of NY, Chair of the House Science Committee, blasted Barton for McCarthyism.
Senator John McCain of AZ accused Republican colleagues of intimidation, threatening the relationship between science and public policy.
Repr Bob Inglis of SC lost his seat by speaking out on the House floor for global warming. He now urges conservative approaches to energy conservation.
Repr Henry Waxman of CA, Democratic Chair of the Energy and Commerce Committee, also charged intimidation.
In 2009 at the time of the Copenhagen summit, emails among Mann and climate researchers at a British University were hacked. Unknown persons claimed data showing global cooling were being suppressed. A scandal called ClimateGate erupted. Nine investigations by scientific organizations found no wrongdoing except by those who stole the emails.
At least 150 people were present to hear Mann.. There followed Q and A:
The Clean Power will lead to a big decrease in carbon emissions from power plants. The federal executive branch and the states are doing more to slow global warming than is Congress. 30% of Americans live in states which price carbon.
China is investing more in renewables than is the US. India has promised to cut carbon. 30% of Germany's energy comes from solar though it's higher in latitude than the US.
Leaks from natural gas wells and pipelines can release enough methane into the air to offset the fact burning of methane creates less carbon dioxide. The volume of fugitive methane is debated. A study found using just 20% of known natural gas and coal reserves would raise earth's temperature two degrees C.
At present Mann studies the effect of global warming on malaria, stream flows in PA, tropical storms and hurricanes, and El Nino.
The average citizen can and should vote, write letters to the editor, buy wind power, bicycle, recycle, use less energy. Renewables should be incentivized. Carbon should be taxed.
If we keep burning fossil fuels at the present rate we'll warm the planet two degrees by 2036. But present commitments have put us halfway to our goal. 22% of world energy consumption is renewable.
Elon Musk is advancing the technology of electric cars, solar cells, batteries.
Exxon-Mobil may be sued, as were tobacco companies, for racketeering, that is, hiding information about the harm a product can cause.
Thank you to these local organizations for their help in promoting this event:
Citizens Climate Lobby Citizens for PA's Future Clean Air Council Clean Water Action Drexel Sierra Club Green Cycle Alliance at CCP Penn Environment Physicians for Social Responsibility Schuylkill Center for Environmental Educatin Student Sustainability Association at Penn Department of Geography and Urban Studies at Temple 350.org/Philly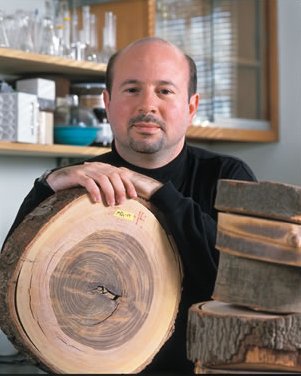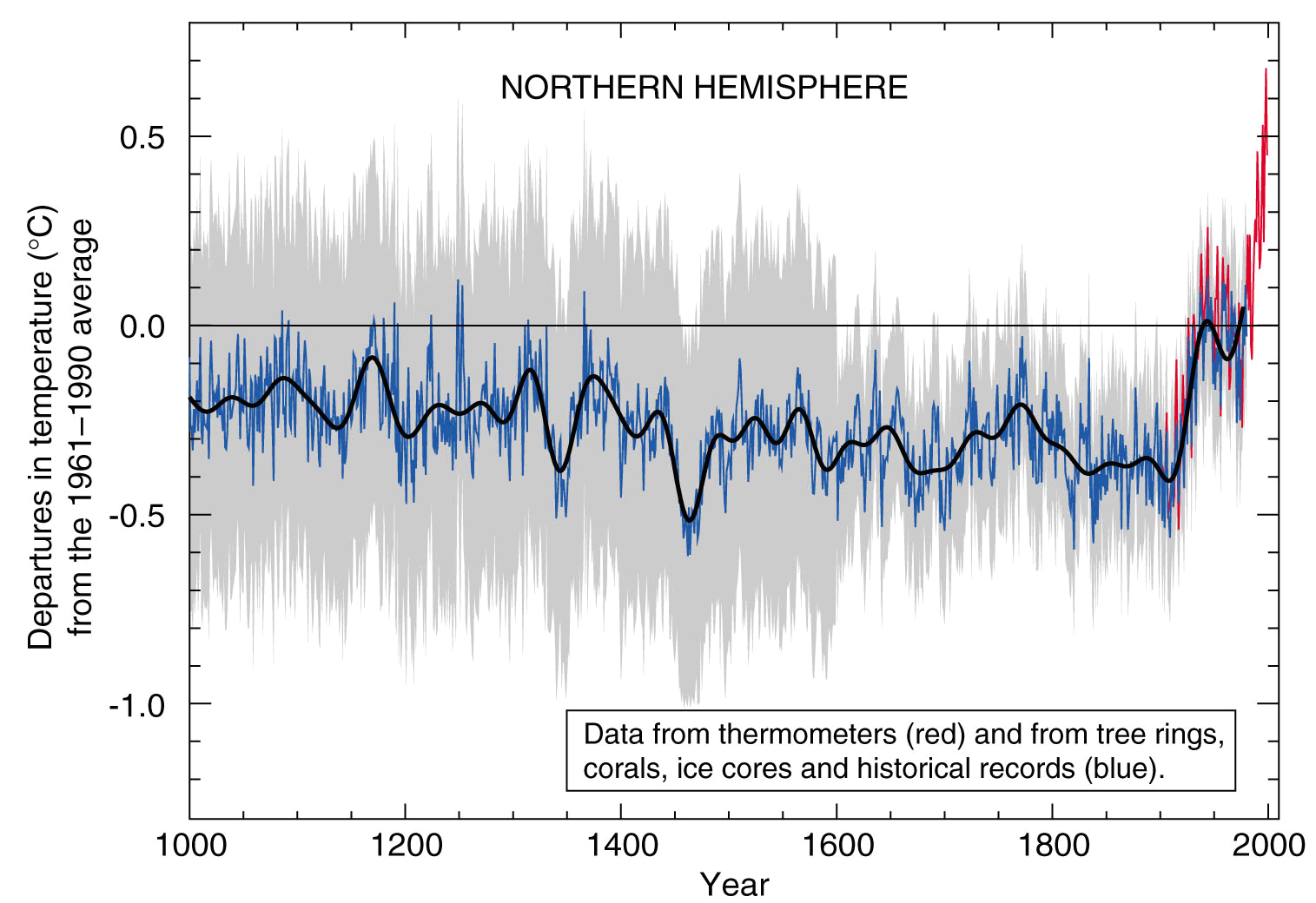 ---
Philadelphia Bike Share

and The Bicycle Coalition
Monday, June 15 Community College of Philadelphia
On Monday June 15 two leaders of the bicycle community spoke to the Sierra Club in the Center for Business and Industry, 18th and Callowhill. The first speaker was Bob Previdi of the Bicycle Coalition of the Delaware Valley. The Coalition started in 1972, has 2,000 members, and has 16 fulltime staff. Its goals are Vision Zero (meaning No Traffic Deaths), Better Mobility, and Safety for All.
There were 94 traffic deaths, including car and truck drivers, bikers, and 33 pedestrians in Philadelphia last year. There were just 23 deaths by fire. The commonest injuries Thomas Jefferson University treats are falls; the second most common are traffic accidents. They cost Philadelphia $1 B a year. Deaths inside cars are decreasing thanks to seat belts and air bags, but deaths outside are increasing.
Stockholm, London and Paris have studied the causes of traffic accidents and substantially reduced their frequency. The Bicycle Coalition thinks Philadelphia traffic deaths can be cut in half by 2020. Chicago thinks deaths can be eliminated by 2022. The City should:
Convene a task force to study where accidents happen and why.
Increase the repaving budget.
Enforce laws more vigorously.
Educate the public especially schoolkids.
Of 2,500 miles of streets in Philadelphia, 900 need repaving, yet the City repaves just 60 a year. The budget should be doubled.
Construction shouldn't be allowed to block the sidewalk, forcing pedestrians out into the street. The City has just one person to issue blocked sidewalk permits and enforce them. The Parking Authority should be able to ticket offenders who have no permit.
A protected bike lane is one with the curb on the right and parked cars on the left. The parking lane is moved away from the curb to make room for bikes, as on 9th Avenue in NYC. Philadelphia could have 30 miles of protected bike lanes by 2020 and 75 miles of unprotected bike lanes by 2030.
If your bike is stolen, you have a better chance of getting it back if it's registered with police. Go to any police station. They will park or number your bike, making it easier to identify.
The Bicycle Coalition speaks up for walkers too. Bikers who go too fast where there are pedestrians are rude. One cause of their lawlessness is the number of stop signs in Philadelphia. There are too many.
The second speaker was Cara Ferrentino of the Mayor's Office of Transportation, manager of Philadelphia's new Bike Share program, named Indego because it's sponsored by Independence Blue Cross. The City owns all bike and station equipment and the program is operated by a local company called Bicycle Transit Systems. Sponsorship dollars and user fees, not City funds, finance Indego operations. Philadelphia is the 60th US city to have Bike Share. Worldwide 150 cities have it. So does Montgomery County.
600 bikes are parked at 71 stations in Center City. There are three different options for using the system. First, for $15 a month, paid in advance by credit card online or cash at certain stores, one may take an unlimited number of one-hour rides per month. When your hour is up, return to your bike to any station and check another out again, or pay $4 to keep the same bike for an additional hour. Second, for $10 a year, one can take a one-hour ride for $4, payable by credit card. Third, one can walk up to any station kiosk and pay $4 by credit card for every half-hour of a ride.
Indego is good for one-way and late night trips after SEPTA has stopped running. There is no charge for returning a bike to a rack other than the one where you got it. Bikes are available 24/7/365. Bikes are heavy--45 pounds--so they can't go too fast. They have one large rear basket and a small front basket. They have bells with generator lights front and rear. They are maintained by Bicycle Systems Inc., a Philadelphia-based company whose staff have launched and operated bike share programs in many other cities.
Stations were sited with care by the City. Large circular red stickers were placed on sidewalks at potential sites, asking people to text whether or not possible locations were good spots for bike share. In addition, an online map allowed the public to vote on all 95 potential bike share sites. 10,000 comments from 5,600 people were received through this effort. Most stations are purposely near transit stops, libraries, community centers, parks, medical centers, or grocery stores. Indego wants to appeal to people of all income levels. It knows $15 is too much for some people and will be working on reduced price membership options for future phases of the program. 25% of the City's poor live in the bike share service area. The City is leading an effort called the Better Bike Share Partnership, which focuses on reducing barriers to bike share use by low-income individuals through station siting, the development of a cash-payment option (the first of its kind in the nation), and by hiring neighborhood ambassadors to lead rides and learn-to-ride classes.
Riders are responsible for their own insurance.
Since the April 23 launch, 90,000 rides have been taken, 4,000 people have paid $15 to join, and there have been 12,000 walkup rides.
Indego will expand north, west and south in spring 2016 depending on funding availability.
---
Saving Energy at Home:

Energy Coordinating Agency of

Philadlephia
Saving Energy at Home was the topic of the Monday March 9 lecture of the Sierra Club at the Community College of Philadelphia. The speaker was Steve Luxton, Director of Energy Conservation at the Energy Coordinating Agency. He's a certified energy auditor with many years experience. ECA installs new, efficient heating systems in qualifying low income homes without charge, using money from the federal government channeled through the state and local energy providers. There are 331,000 row homes in the city. PECO refers homeowners to ECA, because PA Act 129 of 2008 requires utilities to reduce their electricity sales 20% by 2020.
With modest effort most homeowners can reduce energy consumption 30%. They should seal up holes and cracks in the roof and add 12-15" of fiberglass insulation in the attic, equivalent to R-38 to R-49. It's less vital to patch up walls, because warm air travels upward, not sideways. Window replacement is not cost effective if you have storm windows. A static column of air between two panes of glass is sufficient insulation. Single pane windows in aluminum frames are a bad investment. Ceiling fans are a good investment because they drive warm air along walls back to the floor.
It used to be said there is no reason to turn a thermostat down for several hours because any heat saved is used up in reheating the house. But as long as the house reheats in less time than the heat was lowered, usually half an hour or less, you're saving money. In the winter when you lower the thermostat one degree for eight hours you reduce energy use 3%. In the summer when you raise the thermostat one degree for eight hours you reduce energy use 2%. Most new homes these days have central air with warm air in the winter and cool air in the summer, formerly a rarity.
It's cost effective to replace heater more than 15 years old. New units are more efficient and in most cases you can probably get your money back in twelve years or less.
Electricity is generally the most expensive way to heat a house. Deregulation allows the price of a kilowatt hour to fluctuate, and 70% of electricity is lost in transmission. 53% of American homes are heated with natural gas, which is safe despite occasional explosions. Oil is less efficient than gas and burns dirtier, so your heater must be cleaned yearly. Solar doesn't work well when it's cloudy or dark. Drilling geothermal wells is costly although those system are efficient.
Radon gas is a product of the decay of uranium, abundant in our region. Everyone whose house touches the ground should test for radon. A mitigation system installed beneath your basement captures radon before it enters the house and releases it above ground.
A white roof is good in summer because it reflects the sun's heat keeping attic temperatures down, but that heat is needed in winter. In our cool climate a white roof in general does more harm than good.
A British thermal unit is the heat needed to raise the temperature of one pound of water from 62 to 63 degrees Fahrenheit. BTU values for common fuels:
1 kilowatt hour of electricity has 3,412 BTUs
1 gallon of heating oil has 138,700 BTUs
1 gallon of liquid propane has 92,500 BTUs
1 gallon of gasoline has 125,000 BTUs
1 cord of (deciduous) hardwood has 30,000,000 BTUs
1 cord of (coniferous) softwood has 20,000,000 BTUs
1 ton of coal has 26,000,000 BTUs
1 ton of wood pellets has 16,000,000 BTUs
1 ton of shelled corn has 16,000,000 BTUs.
Appliance costs per month:
A coffeemaker using 9 kwh costs $1.50
A furnace fan using 130 kwh costs $22.
An electric water heater using 400 kwh costs $68.
A computer running 4 hours a day using 100 kwh costs $6.
A dehumidifier running 4 hours a day costs $43.
A color TV running 8 hours a day using 30 kwh costs $5.10.
An LCD using 50 kwh costs $8.50.
A plasma TV using 115 kwh costs $19.55.
A pre-1993 25 cubic foot refrigerator using 200 kwh costs $34.
An Energy Star 25 cubic foot refrigerator using 125 kwh costs $21.
An Energy Star appliance is at least 10% more efficient than is average for an appliance.
---
Nuclear Energy, An Objective Approach
Tuesday January 20
The January 20, 2015 educational program of the Sierra Club and Community College of Philadelphia Coalition for a Sustainable Future was about nuclear energy. Speakers were John Nagle, a former nuclear engineer, and Jeff Schmidt, formerly executive director of the PA Sierra Club. The program was held at CCP's Center for Business and Industry, 18th and Callowhill Streets.
There are 72 reactor sites nationwide, seven within 100 miles of Philadelphia: in NJ Oyster Creek, Salem, Hope Creek, and in PA Susquehanna, Limerick, Peach Bottom, Three Mile Island. All are either boiling water or pressurized water reactors. In the former water is converted to steam by contact with hot nuclear fuel and directed through a turbine to generate electricity. In the latter steam from the reactor heats a heat exchanger which generates steam to turn the turbine, thus keeping the turbine free from radioactive exposure. The typical reactor generates 1000 megawatts or 1 B watts.
The old Atomic Energy Commission was charged with regulating and promoting nuclear power. Because these missions were inconsistent, the AEC was dissolved. The Nuclear Regulatory Commission has a single, clear mission.while the US Department of Energy promotes nuclear power. The AEC originally licensed plants for 40 years, expecting they would then be ready for retirement, but 75 reactors, including all in our region, have been granted life extensions. Few US plants have been closed for wear and tear. A few have been closed by their owners because they were no longer profitable.
Under construction are five nuclear plants, four with newer designs using passive, structural systems for emergency response.
A trend in the industry is toward small reactors built underground. In case of an accident they have relatively little radioactivity to contain. Soil absorbs heat. Underground plants are less accessible to terrorists. They let the plant operator generate only enough electricity to meet demand. Additional small reactors can be added where needed. There are small modular (prefabricated) reactors in Pakistan and India.
Often reactor fuel is changed every 24 months. There are 68,000 metric tons of high level nuclear waste nationwide. Low level waste is stored at a few regional sites. High level is currently stored at the reactor sites, though by 2048 the federal government hopes to have one large site. Plutonium, half life 50,000 years, can be destroyed by nuclear burning.
Japan's Fukushima disaster prompted safety reviews in the US. Engineers hypothesized plant performance in an emergency if it were unreachable for 24 hours. Nagle said one reason Fukushima was so bad is Japan was reticent to ask for our help. The US could have provided electricity there through a submarine.
Worldwide 70 nuclear plants are under construction, 27 of them in China. Even Japan plans to build more
Jeff Schmidt followed Nagle and explained why the Sierra Club opposes nuclear power. The Club doesn't consider nuclear power an acceptable way to address climate disruption.
Years ago the Club tolerated nuclear power so far as to support a moratorium on new construction until problems were solved. But after Three Mile Island in 1979 it turned against new nuclear plants and asked for existing plants to be phased out as replacement clean power could be brought on line.
There is no threshhold below which radiation is known to be safe. At any level it could threaten health. Every release of radiation contributes to an increase in "background radiation".
Mining of uranium requires machines that emit carbon dioxide. The native Americans who mostly do the mining suffer from leukemia, while coal miners suffer from black lung disease.
Spent nuclear fuel, considered high-level nuclear waste, will remain hazardous for hundreds of thousands of years. No technology can promise safe isolation of the waste from the biosphere that long. What would we say to future generations whom must tend our waste while deriving no benefit from it?
A nuclear accident can be catastrophic. At TMI fuel melted through the reactor core and has costs billions to clean up to date. The accident at Chernobyl will cause thousands of cancers and has rendered hundreds of square miles uninhabitable for many generations. The clean-up continues. The Fukushima acccident may cost $250 B to clean up, and radiation from that accident has shown up in Pacific Ocean waters off the U.S. west coast. September 11, 2001 might have been worse had a jetliner filled with fuel been targeted to hit a reactor.
Proliferation of nuclear weapons technology among nations, some of them malicious, is another threat. Nuclear materials used for power generation can be diverted for weapons construction. Terrorists could steal nuclear material to create dirty bombs.
The nuclear industry is heavily subsidized by the federal government.. The US Department of Energy has spent hundreds of billions on research on reactor design and waste disposal. Congress caps liability for nuclear plant owners in case of an accident at a few hundred million dollars when cleanup costs may be orders of magnitude higher. Taxpayers will be asked to cover the difference.
For electricity generation the Sierra Club prefers increasing energy efficiency and renewables to nuclear or fossil fuels. Sierra Club doesn't want to trade one dirty energy technology for another.
In the Q and A someone asked if it were true that living within 100 miles of a nuclear plant was equal to getting a chest xray per year. Nagle said no. The increased radiation is infinitesimal. You get more from an airplane ride or if you stand next to a granite building or a coal-fired power plant.
Thorium is a relatively safe fuel because it does not decay into other radioactive elements.
One nuclear plant in a year saves as much carbon dioxide as is emitted by 29,000 cars, if you don't count the CO2 emitted during uranium mining and fuel refinement.
---
Paddle To DC
Saturday, Nov 22, time TBD
Detail of this event are on the Conservation Page.
---
Marcellus Shale Gas Drilling:

Reeling from the Rock and Roll
Monday, November 17, 6:45 PM Center for Business and Industry, 18th/Callowhill Sts, Rm 2-28
Roberta Winters of the League of Women Voters spoke to the Sierra Club and CCP for a Sustainable Future Monday night November 17 at the Center for Business and Industry, 18th and Callowhill Streets, Philadelphia. Her topic focused on the opportunities and challenges of natural gas operations in Pennsylvania. Among the points she shared were:
In 2007, there were 115 unconventional gas wells in the Commonwealth. Now there are more than 7,000. Drilling has slowed down as necessary pipelines are being constructed to transport natural gas to consumers.
Companies owning leases and producing natural gas are global with corporate offices and interests outside the United States.
Bonding and escrow amounts may be inadequate to meet unanticipated consequences to the environment.
The number of jobs created by the gas industry is open to debate. Governor Corbett claims 200,000 jobs have been created, but that may be based on hires that do reflect worker turn over and/or ancillary jobs as opposed to actual positions in the industry. Based on other data, Winters estimated there are closer to 28,000 Marcellus shale jobs.
Water is a significant issue. Each well requires millions of gallons of water to fracture or frack the deep shale that holds the gas. Some water is used consumptively, that is it stays underground and permanently lost to the water cycle. Under certain circumstances, such as if an abandoned well is in the path of a fracking operation, chemical-laden frackwater can potentially pollute an aquifer. Some produced water is being treated for re-use in fracking other wells.
The fracking process includes the injection of sand as well as water and chemicals under high pressure. The sand props open the shale cracks so the gas can flow to the surface. In Pennsylvania this sand is often transported from the sand dunes surrounding the Great Lakes. These dunes are sensitive environments and are important for naturally filtering runoff and protecting fresh water resources.
Air quality on a drill site and around open waste pits is often problematic. It is inadequately monitored and has been shown to contain methane, volatile organic compounds, and other toxic chemicals. Frackwater that returns to the surface may contain small amounts of radioactivity. Diesel fumes from trucks and generators create additional problems while sand particles from mining and use at the site may cause silicosis .
The PA legislature approved study of the health effects of oil and gas drilling but failed to fund it. The Geisinger Health System is conducting independent studies in correlating ailments with the location of patients relative to natural gas operations. This would build on a Colorado study has found the incidence of heart problems in infants increases as their homes are located closer to drilling pads. However, because waste impoundments are recorded in different ways, tracking actual sites can be difficult. Further challenges related to work-related issues result because workers often remain on the job for a short period of time and live out-of-state. Another problem for public health officials in Pennsylvania is due to the fact that doctors who obtain chemicals used at a given fracking site to help them diagnose and treat their patients must sign non-disclosure statements..
Toxic produced water from fracking operations can be pumped under high pressure into deep underground injection wells. Such injection activities have been correlated with increased earthquakes in several states.
Natural gas operations are fragmenting forests. Many areas are clear cut for drill pads, access roads, and pipelines. Sharing right of ways between various pipelines and other utilities could help reduce such fragmentation.
Methane emissions from drill sites, compression stations, and l pipelines can aggravate global warming. Methane absorbs 84 times more atmospheric heat than carbon dioxide over the first 20 years and 20 times more over a 100-year period. Presently, methane constitutes 9% of all greenhouse gases.
The safest way to transport oil and natural gas is a pipeline, but some are old. There is concern that some will not stand the increased pressures (over 1,000 psi) in large transmission lines (40" or more). In rural areas, gathering lines from fracked wells run from the well pad to transmission lines. Some can be as large as interstate transmission lines and operate under pressures higher than 1000 psi. Regrettably, they are unregulated by federal or state governments.
The Pennsylvania Department of Environmental Protection (DEP) does not have adequate staff to oversee natural gas operations. Further, since much of its funding is from fees for permitting, employees have an incentive to issue not deny them. While new regulations are needed, the financial incentive of saving money for the companies is usually required before necessary rules are enacted. The recent mandate to recapture emissions is one example.
Many natural gas operators have an articulated mission to protect public health, promote safety, and mitigate environmental impacts. However, on the job, shortcuts and cost-saving efforts by contractors can jeopardize these convictions. Several cases involving Range resources are quite important. Recently this company was fined over $4 million dollars for environmental violations. Currently Range is in a legal case involving polluted wells that were potentially contaminated by leaking impoundment pits and drilling wastes.
Philadelphia may become an energy hub. Already oil from North Dakota arrives daily by train to refineries in Marcus Hook. Pipelines are proposed to bring wet natural gas from Western PA and other parts of the country for additional processing and transport both in and out of the country.
To prevent incidents, call 811 before you dig. If you do not, you will pay for any damaged infrastructure (cables and pipelines) you cause. A gas pipeline under your property may be closer to the surface than ever after Sandy washed away topsoil. If you smell gas, making a call on your cell phone, turning on the lights, starting your car, or any source of ignition can cause an explosion. First get upwind and then call 911.
The League of Women Voters supports a severance tax on gas extracted from Pennsylvania. However, it must be set at a rate consistent with other states and during the lifespan of the well. Often the output of a fracked well is highest during the first few months of production. ßThe League also supports a moratorium on natural gas drilling in public lands.
---
Post March Event
Tue, Oct 7, 6:00pm
We Marched, They Talked, What's Next?
Watch for details here.
---
The 10th Annual

Post Folk Fest Fester's Fest
Sat, Sep 13 223 Rebel Hill Road, Gulph Mills, PA 19428
The PFFFF, with guest MC and longtime Philly Folk Fest host Gene Shay -- and many local music notables! $20 will get you 12 musical acts, food, and beer and wine. Thanks to host Chris DiGangi, for making this backyard party a Sierra Club benefit event.
For details click HERE
---
Air Pollution:

Beyond The Clean Air Act
Monday, Sep 15 Center for Business and Industry, 18th/Callowhill Sts, Rm 2-28
Marilyn Howarth MD spoke on air pollution to the Sierra Club on Monday September 15 at the Center for Business and Industry, 18th and Callowhill Streets. She directs the Center for Excellence in Environmental Toxicology (CEET) at Penn, one of 21 environmental health centers around the US funded by the National Institute of Health (NIH). CEET studies the effects of pollution on cells, children, lungs and genes.
In 1952 a fog of particulates, sulfur dioxide and nitrogen oxides caused chiefly by coal used to smelt iron settled on London. A temperature inversion kept it from moving for two weeks. Many died. Howarth could not remember such an event in Philadelphia. On an air pollution index we are always below 200. China is above 400 every day except during the Olympics.
Air pollution causes cancer, heart disease, and lung diseases including asthma. In parts of Philadelphia 21-27% of people have asthma, one of the highest rates in the US, where the average is 9.3%
Regulation of the air in the US began in 1970 under the Nixon administration with passage of the Clean Air Act (CAA), which established the National Ambient Air Quality Standards for six criteria pollutants with known health effects: ozone, particulates, sulfur dioxide, nitrogen oxides, carbon monoxide, and lead. At the time lead was still in gasoline. Ozone is formed by nitrogen oxides, volatile organic compounds and sunlight. In the stratosphere ozone protects us from cancer-causing UV radiation. At ground level ozone irritates the lungs. Originally scientists tracked large particulates but could discover no correlation with disease. Only later did they find it was fine particulates, 2.5 microns or less long, that influenced health.
In yearly state implementation plans, states are required to enforce criteria pollutant standards set by the Environmental Protection Administration (EPA). If they didn't EPA could take away federal money allocated to them for highway construction, but EPA has never done this.
The CAA amendments of 1990, passed under the George HW Bush administration, added 187 hazardous chemicals to the criteria pollutants as substances EPA can regulate. They include benzene, common near highways, and formaldehyde, common along the Gulf of Mexico. The amendments also required companies to prepare risk management plan for disasters.
Transportation, both on-road (trucks) and off-road (trains, ships, planes), emit 65% of hazardous air pollutants in PA, 68% in NJ. Transportation and power plants are the main sources of PM 2.5.
in 2001 the American Trucking Association sued EPA, claiming the agency should have considered the cost of its regulations. A unanimous US Supreme Court said no cost-benefit analysis was required and air pollutants could be regulated as health hazards.
Why isn't our air cleaner?
Some dirty air floats in from abroad. 8% of CA's air pollution is from China.
EPA hasn't set standards for many hazardous air pollutants.
Standards for criteria pollutants, especially ozone PM 2.5, are lax.
Enforcement is left to states and is discretionary. Power plants and refineries are exempt. States seek compliance with no sense of urgency, rather than enforce the law.
President Obama's new rule requires only an average reduction of power plant carbon emissions of 30%. Some plants may not have to change.
There are no federal indoor air quality standards, though commonly used cleaners and pesticides contain carcinogens and any chemical spread by an aerosol is sure to enter the lungs.
Howarth would like electricity to be generated from fuels other coal but doesn't think the US has the political will to build enough wind, solar, or geothermal installations to take its place. She favors nuclear energy. The number of people injured by a coal-burning power plant rivals the number injured by a nuclear accident.
Someone pointed out the School Reform Commission will not allow NIH to measure the indoor air quality of Philadelphia school buildings. Howarth said many schools have mold.
---
Peoples Climate March
Sunday, Sep 21
Info about the march has moved to PCM page
Confronting Climate Change

- A Local & Global Imperitive
Tuesday, Aug 26 at 6:00pm Mercy Wellness Center, 2nd Floor 2821 Island Ave, Philadelphia, PA 19153
Guest speakers:
Saleem Chapman -- Env. Justice Organizer,
Clean Air Council

Jen Hombach -- 350.org Philadelphia (tentative)
Topics:
climate change threats to communities like Eastwick
shifting power to drive solutions
mobilizing to demand climate justice
Refreshments will be served. For further information contact: robinlmann@gmail.com
---
SPG Potluck Picnic
Sunday, June 22, 12:00pm to 3:00pm
Potluck picnic at Betzwood Picnic Area, across river from Valley Forge - bring some to share. Sierra Club members and friends invited.
Speaker - Rick Wolf, retired park ranger
Hamburgers, hot dogs w/ vegetarian option and beverages provided by Sierra Club. Bring side dish to share. $5 donation optional. Please bike or hike to the picnic site if possible - parking is limited. Rain or shine - heavy rain cancels. For last minute status, call Anne at 610 308-2840
Organized Bike Rides To The Picnic
Starting at 10:00am to Betzwood Picnic Area from:
Please RSVP for the picnic and organized bike rides at this EventBrite site -
spgpicnic.eventbrite.com
Betzwood Park is on the north/east side of the Schuykill River. See the park and trail map of Valley Forge.
The Wind Debate
On Monday June 9 about 45 people listened to three speakers on wind energy. The event was sponsored by the Sierra Club and CCP Coalition for a Sustainable Future at the Center for Business and Industry, 18th and Callowhill Streets.
Laura Jackson, a retired high school environmental science teacher from Bedford County and long-time Sierra Club member, was generally critical of industrial wind turbines as they are now constructed. They kill birds and bats, fragment forests, increase impervious surface and stormwater runoff, and generate low-frequency noise and shadow flicker. The last is rapid change from light to dark as blades pass before the sun. New designs like oscillating metal plates on a rooftop may mitigate these problems.
PA has about 700 windmills. New ones are up to 550' high from the ground to vertical tip. They sit on a base of reinforced steel and concrete that may be 10' deep and 60' across. Big wind turbines have a nameplate capacity of 2.5 megawatts, but most generate just 25% of that capacity because PA wind isn't strong. We rank 30th out of 50 states for wind potential. Coal-burning power plants often reach 75% of capacity. It could take 2,500 windmills to replace one such plant.
Jackson was especially critical of plans to build industrial wind turbines on Stone and Jack's Mountains in Mifflin County, in a flyway used by golden eagles and other raptors. When a bird swerves to avoid a wind turbine it leaves behind the updraft a mountain generates, forcing it to flap its wings to stay aloft. This uses up vital body energy. Jacks Mountain is recognized as core forest habitat and home to the state threatened Allegheny woodrat. it is also an important habitat for the timber rattlesnake, a species of concern in PA, and contains high quality watersheds that will be degraded by the construction of up to 95 wind turbines on the top of these very steep mountains.
Industrial wind turbines generate relatively few jobs per project. One project of 60 needs 11 maintenance workers. In the question period afterward a listener said coal mining generate far fewer jobs than it once did.
Phil Wallis, executive director of Audubon PA, said 30% of birds have lost at least half their habitat because of global warming. There should be no offshore windmills in less than 50' of water, over which shorebirds fly.
The effects of windmill-caused forest fragmentation haven't been studied, but they are likely to parallel those of drilling-caused forest fragmentation, which have been studied. Birds living on the edge of the forest will do better than those living in the forest interior.
Rooftop solar has lately become cheaper. Installers now offer better financing until electricity savings pay for the panels. Because it is less disruptive to the environment and less threatening to wildlife, solar is the preferred form of renewable energy, at least until windmills are redesigned.
---
The Delaware and Schuylkill
River Sojourns
Monday, April 21st
Presented by the Sierra Club of Southeastern PA and CCP Coalition for a Sustainable Future: Our speakers are Richard Egan of the Delaware River Sojourn and Tim Fenchel of the Schuylkill River Sojourn. Each June hundreds of people paddle down the Delaware and Schuylkill Rivers in kayaks or canoes. The full trip takes seven days although most people stay just one or two days. For adults the cost is $80-85 per day. Kids and people without paddling experience are welcome.
Rich Egan, chair of the Delaware River Sojourn, spoke. The 2014 event starts at the Zane Gray house in Lackawaxen PA in Pike County and ends at Neshaminy State Park in Bucks. In between people paddle about 70 miles and ride by car or bus the rest of the way. At night they camp in riverside parks if they choose. Breakfast, lunch and some dinners are included as is boat rental.
Tim Fenchel spoke for the Schuylkill River Sojourn. It starts at Schuylkill Haven in Schuylkill County and in seven days covers 112 miles, all by boat, ending at Boathouse Row in Philadelphia. Meals camping fees, and boat rental are included.
The 2014 Schuylkill Sojourn is scheduled for Saturday June 7 - Friday June 13. The Delaware Sojourn is Sunday June 22 - Saturday June 28.
The Delaware Sojourn costs $560 for all seven days, but kids under 21 pay half price, and first-time Sojourners get a $25 discount.
Fees charged boaters don't cover costs, so both Sojourns rely on grants from the state and supportive organizations. They also hold fundraisers.
The first few days of the Delaware and Schuylkill Sojourns are the most popular. The Delaware starts with 100 people and ends with 40. The Schuylkill starts with 120, ends with 80. Altogether 225-300 people participate in each Sojourn. The first three days of the Schuylkill Sojourn are already sold out.
The Schuylkill Sojourn and the Schuylkill River Trail are projects of the Schuylkill River Heritage Area, one of five national heritage areas in PA. Others are Rivers of Steel, Oil, Delaware and Lehigh River, and Lackawanna.
At the end there are buses to take people back to their cars at Schuylkill Haven or Lackawaxen.
Phoenixville News article - Schuylkill Sojourn and Pedal/Paddle registration now open
---
Natural Gas Development -

Impact on Southeastern PA
Saturday, March 22nd, 11:00 a.m. to 2:00 p.m. Fort Washington, PA
Sponsored by The League of Women Voters of Southeastern Pennsylvania
This forum and luncheon will feature:
Cynthia Dunn, CEO and President PennFUTURE,
Andrew Levine, Environmental Law Partner, Stradley Ronan Attorneys at Law,
Tracy Carluccio, Deputy Director, Delaware Riverkeeper Network
Nicholas Walsh, Director of Strategic Planning and Development, Philadelphia Regional Port Authority
Go HERE for details on how to register.
---
The Sierra Club of Southeastern PA and CCP Coalition for a Sustainable Future Present
Green Building
Monday March 10, 2014, 6:45 PM
Center for Business and Industry, 18th and Callowhill Sts, Room C2-5
Holly Shields of the Delaware Valley Green Building Council (DVGBC) will talk about Leadership in Energy and Environmental Design (LEED) standards a building must meet in order to be certified green.
Experts look for a sustainable site, reduced water use, energy efficiency, use of recycled materials, and good indoor air quality.
Green building saves money, protects health, and limits the impact of human activity on the environment. Contact wbrainerd3@gmail.com
---
John Norbeck
director of PA State Parks 2010-2012
John Norbeck, director of PA State Parks 2010-2012, spoke to 44 people at the Community College of Philadelphia January 27, 2014. He had to resign his position because he opposed drilling for gas or oil in parks. If he hadn't the Corbett administration, which favored drilling, would have fired him.
Companies have offered to drill under parks horizontally from outside their boundaries, rather than verticMapually from within their boundaries, but Norbeck was unconvinced. Drilling spoils the viewshed, makes noise, fouls the air, and when gas is burnt lights up the night sky. Drilliing inside or just outside a park would wreck the serenity people go there to enjoy.
The 1955 state Natural Resources Act says state parks are to be preserved for future generations. To Norbeck that meant no drilling or timbering. These activities are legal in state forests.
He commended Jeff Schmidt, newly retired state director of the Sierra Club, for making his resignation a public issue. A public hearing in Philadelphia called people's attention to firing. Perhaps because of this publicity the Corbett administration has since announced it has no plans to drill in state parks.
But the issue is not dead. The state owns mineral rights under 80-85% of its 120 state parks, 61 of which lie atop Marcellus shale. The law says the owner of mineral rights must be given access to them. If the state doesn't buy the 15-20% of mineral rights now in private hands, our parks remain vulnerable.
Much of the gas the state doesn't own lies under parks acquired by Maurice Goddard, Secretary of the PA Department of Forests and Waters, 1954-78. In trying to put every Pennsylvanian within 25 miles of a state park, he stretched his capital by buying only surface rights.
---